…and why I always have such whacked out dreams…
What exactly makes people unable to sleep?
While sleep apnea and things like anxiety and restless legs syndrome can rob some people of precious zzzz's…
…others are like WHY IS THIS HAPPENING TO ME?!?!?!
In my case, sometimes I wonder if it's my choice of entertainment.
In which case, my husband often blames my inefficient daily 'routine' (lack thereof) on my lack of sleep due to my obsession with horror films and television shows.
But honey!  I love a good scare.  Besides, I always watch Disney or romance fluff afterwards.
"It doesn't matter.  You scream in your sleep at least once a week."  That has nothing to do with what I watch. . .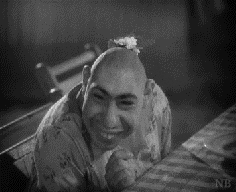 That said, why are people, especially women, attracted to horror?  I'm open to opinions.