Better yet, just give me a mini scoop.  You know, the kind that makes mini melon balls.
All I wanted was something like this!
But NOOOOOOOOO!  Giphy had to go and do THIS to me.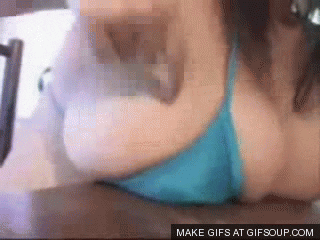 I guess that's what happens when I try to blog late in the day.  The weird side of the internet decides to attack unsuspecting innocents.
Be afraid.  Be very afraid.
Is it too late for a beverage?  I'm slightly afraid to sleep tonight.