The only bit of any dreams I had are from two hours ago.  Being awake from 4:30 – 7:30 wasn't exactly helpful.  I know I had other dreams.  I just can't remember them.  I was too lazy to jot them down.
I miss playing my violin.  Hairless bow aside, I've been having some issues with my neck, which I've been getting treatment for since late 2015.  I'm beginning to worry that the arthritic degeneration is getting worse.  Especially in my upper back, which is constantly grinding and popping.
At any rate, this morning's dream involved a classroom setting, where a violin teacher was reviewing certain pieces, focusing on the most difficult passages.  I clearly recall her saying "Whoever pays attention and plays these passages correctly will be entered for a raffle."
There were two prizes:  A lifetime of free lessons, and a private performance by David Garrett to kick off those lessons.
As I studied and practiced specific pieces, I began to sweat with nerves, knowing that David Garrett was the one I would be playing for.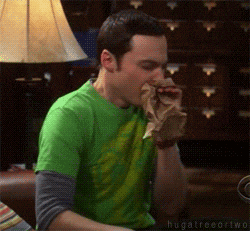 Side note: I'm not that good on the violin.  And even if he requested me to play for him irl, I would probably make his Strad sound like a $200 student violin – right before I have a collective heart attack.  I love him, but he is sort of intimidating, and he sort of scares me. Just a little bit. Me practically running from him the last time I met him certainly proved that!

Anyways, too bad I didn't dream any further than my practice session.  I hate my phone.  Someone called me and ripped me from good dreams again.  It happened yesterday, and it wiped out any recollection of the dreams I had.
But that's okay.  I've been sleeping way too late some days.  An extended winter can have that effect.
Speaking of late, it's time for my first coffee.  I probably won't be functional until at least 1:00.  Come to think of it, this day is probably shot.  Maybe I'll sit outside in the sun, even though it's still freezing outside.  I need something to pull me out of my current funk.