I swear.  But I still had really weird inception type dreams, where I was in bed, sleeping, waiting for my husband to wake up.
Back up a bit…
I went to bed at a decent hour, except I woke up at 3, thinking it was a week day, and that my husband was going to wake up for work.  And then I realized it's Sunday, and couldn't go back to sleep until almost 6.
I'm sick of this shit!  Just let me sleep!
…and considering the size of the damn gif, it's pretty damn accurate – once again…
When I finally started to doze off, I felt movement in bed.  Then I was hot, and kicked off the sheets, and thankfully I didn't strip naked, like I did in my dream.
…JESUS CHRIST…
  But maybe I wanted to strip irl, because … well, it's been a while.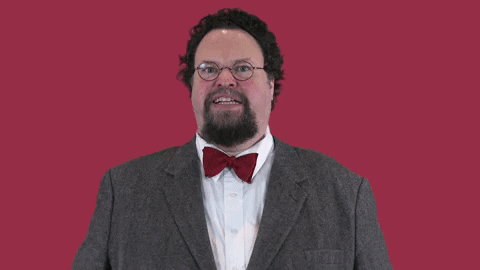 Sorry.  A bit TMI?
At any rate, I kept waking up in my dream within a dream, thinking that my husband was getting frisky.  Oh well.  There's always next weekend – at 3 in the morning, when I'm awake for no reason at all.
MAJOR PS (edit)!
I literally just remembered other parts of the dream, which happened in between trying to get frisky with my husband (in my dream).
I picked up my grandmother to go visit my aunt Justine (RIP).  When we arrived at my aunt's house, we got locked out, and couldn't find any open windows.  Then someone showed up to return my aunt's van, which meant keys.  Except I couldn't get in the house for my driver's license.
I love Steve Harvey ♥
After face palming, I got my license, and we took off in the van.  Where we were going, I have no clue, except that I was driving them to downtown Niagara Falls. I won't post another gif of Steve Harvey.  Just think about the previous sentence in italics.
Anyone who is familiar with the area, knows what the Robert Moses Parkway is, and how it is literally on the edge of the Niagara gorge.  I've never liked driving it.
So in my dream, I missed an exit, and my aunt and grandmother were screaming to get off at the next exit, which was literally right on top of the exit I missed.  Slamming on the brakes, I swung hard right, and teetered on some weird edge, until the van miraculously floated down to the lower section of the parkway.
Right before I went into inception sex dreams, the van started acting of its own accord, driving backwards, doing donuts, and other weird Christine shit, threatening to throw us over the edge, into the raging waters of the Niagara River. And finally, because I don't want to write PPS, I think I'm addicted to gifs.